Rising Gems Nursery & Primary School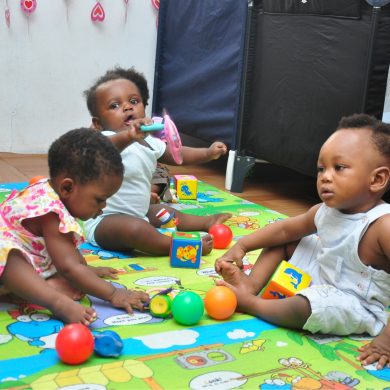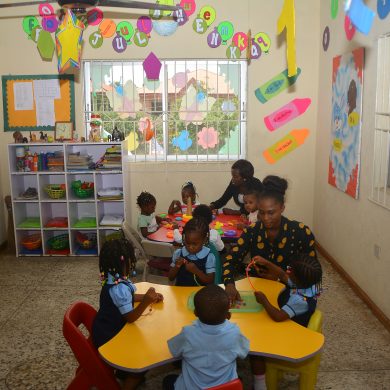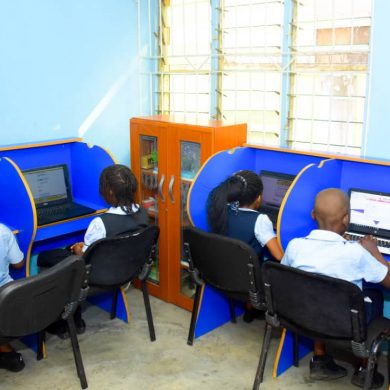 Christian Education At Its Best!
Welcome to Rising Gems Nursery and Primary School
If you're looking for high-quality school, you've come to the right place. At Rising Gems, we give each student the attention and personal touch they'll come to expect and enjoy. We offer the best curricula sources money can buy. Let us put our experience to work for you.
Our Curricula
The Montessori Method of Education, developed by Italian physician Maria Montessori, is a child-centered educational approach based on scientific observations of children. Montessori's method has been used for over 100 years in many parts of the world.
The Montessori method views the child as the one who is naturally eager for knowledge and capable of initiating learning in a supportive, thoughtfully prepared learning environment. It attempts to develop children physically, socially, emotionally and cognitively.
Our award-winning Christian curriculum, Alpha Christian Education (A.C.E) U.S.A, (Pre-K to Grade 12), is an individualized Christ-centered curriculum that has been supporting Christian schools since 1977. Education is life, for our learners to achieve good success, we develop all areas of their lives – body, soul, and spirit simultaneously. At Risingems Schools, all lessons are planned to meet the needs of every form of learner- auditory, visual, tactile, or kinesthetic. We direct lessons to follow the 4C"s of learning(Critical thinking, comprehension, communication, and collaboration) and also the five basic laws of learning:
1. Students must be at levels where they can perform.
2. Reasonable goals must be set.
3. Students must be controlled and motivated.
4. Learning must be measurable.
5. Learning must be rewarded.
Whether the learner is a high achiever or a moderately paced individual, the A.C.E educational process makes a learner proceed at the exact level determined by the learner's ability.
Math, Language Arts, Science, Bible and History, and Geography. These tests cover basic skills normally mastered before high school. This is not a timed test and the student will be given an opportunity to answer each question adequately.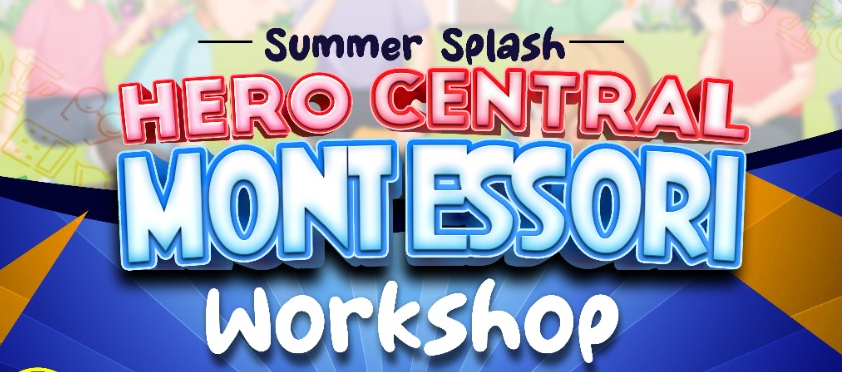 Our happy parents
We really appreciate all you do for our Superstars! A big Thanks to You and the entire Team. God bless you all.
Weldone Risingems, we appreciate all you do. Thank you for nurturing and grooming these gems aright, God bless you all in Jesus name Amen.
Dear Risingems,
This is to especially appreciate the Management and Staff for the impact you have made in the life of Bibiireosefowora.
Asides from God and our effort at home, you are the best thing that has happened to her.
I recall how I was worried about her progress and inability to read and write about a year ago and was on the brink of taking her out of School.
Mrs. Ailemen however kept assuring us, as she constantly allayed our fears.
She advised that for her age, she was doing just fine and that learning was developmental in every child. This is why the school treats each child on an individual basis.
She said that at the required time, the school will bring her up to speed.
And they did…
She has indeed transformed and gone over and beyond!
Bibiireosefowora reads. She writes and she stands out in conduct and attitude from her siblings.
I pray that your legacy will last forever.
Thanks a lot for all you do for the children.
God bless Risingems.
Do you know what I love about the Rising Gems team? Every child is a winner. In some schools, only a few children get awards. In Rgems, you observe and connect with the beautiful peculiarities of every child and celebrate them by awarding them a prize. And it makes every child feel like the winners they are. I think that is outstanding thinking and strategy on your part. God bless you, Mrs. Ailemen and all your teachers I see hugging children, wiping their noses, buying them gifts. You have cast your bread upon the waters and God will bring you a tsunami of blessings, in Jesus' Name. ❤️❤️❤️❤️